HSBC Bank Statement Review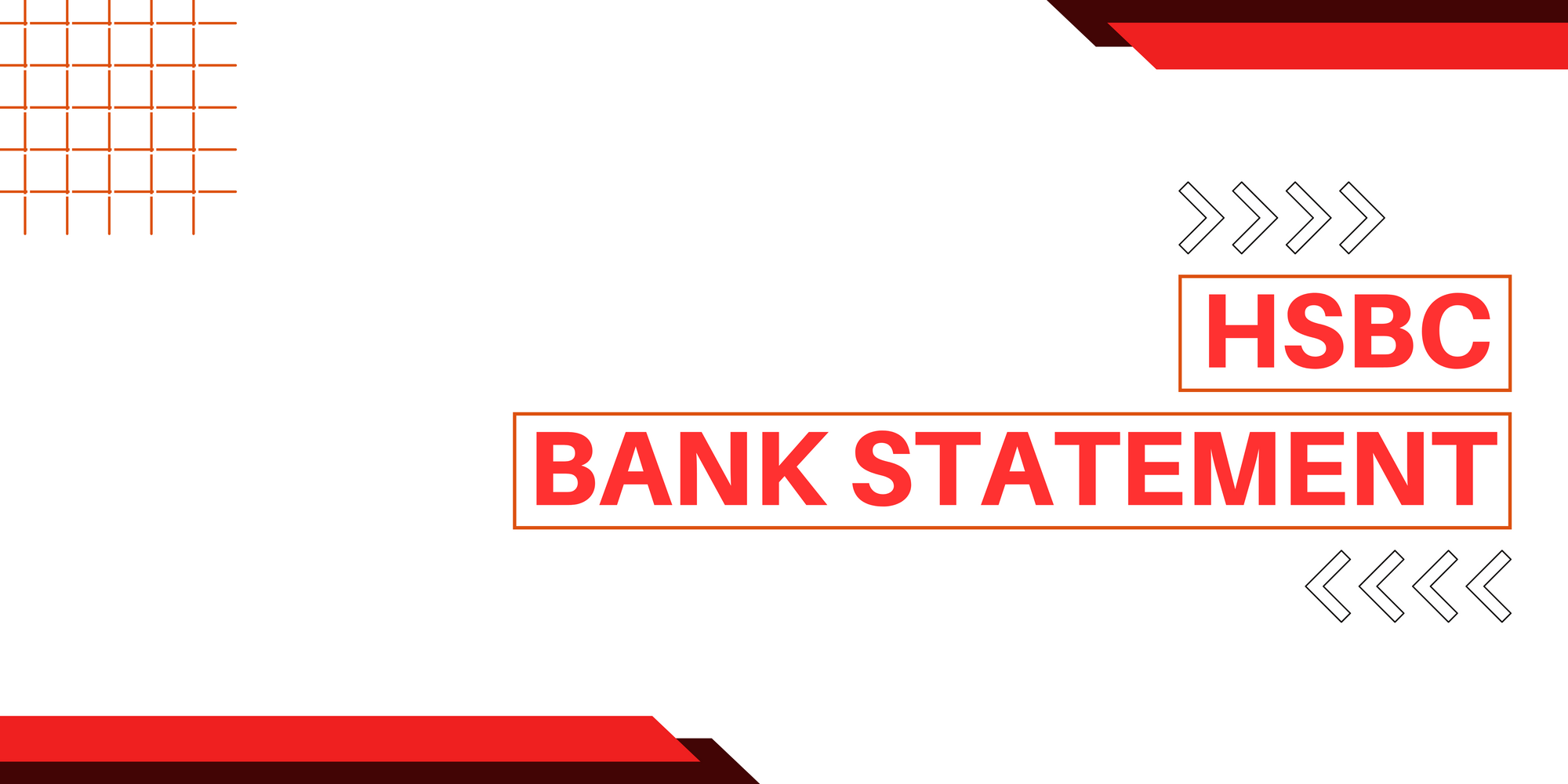 HSBC (Hong Kong and Shanghai Banking Corporation) is one of the world's largest and most well-known multinational banking and financial services organizations. It was established in Hong Kong in 1865 with the aim of promoting trade between China and Europe.
HSBC provides an extensive array of financial services, encompassing retail and commercial banking, wealth management, and investment banking. They also offer a diverse range of financial products, including savings and checking accounts, loans, credit cards, and investment options.
Additionally, they furnish online banking capabilities, enabling customers to oversee their accounts, conduct money transfers, settle bills, and utilize various banking services through the Internet or mobile applications.
HSBC has been increasingly focusing on sustainability and environmental issues. They committed to reducing their carbon footprint and promoting sustainable finance. Their corporate banking services cater to various ranges of different kinds of businesses. HSBC offers financing, cash management, and international trade support to assist businesses in handling their finances and expanding on a global scale. Additionally, they provide private banking and wealth management services for individuals with significant wealth, helping them manage and increase their assets.
HSBC is renowned for its worldwide presence, financial knowledge, and dedication to offering a comprehensive array of financial services to individuals, businesses, and institutions across the globe.
HSBC Bank Statement Review
A bank statement is a monthly document from your bank that shows all the money going in and out of your account. Bank statements are an important financial record for individuals and businesses as they help track income, expenses, and the overall balance in the account.
Download PDF Statements from HSBC
Log onto your HSBC Internet Banking Portal.
2. Go to Banking-> Services and Payments-> eStatements/ eAdvice-> View/ Manage Documents.
2. Click the "Select Month" radio button.
3. Choose the desired year and the month in the dropdown boxes.
4. Click "View Result". You should see one document listed in the eStatements/ eAdvice section.
5. Hit the "View" button. The PDF should open in another tab.
6. In the new tab with the PDF, click the "Download" button.
7. Now, repeat the steps 4-7 until all the documents are gathered.

After downloading a PDF bank statement, you can convert your bank statement to Excel or CSV.

Learn About: How to convert PDF bank statements to Excel or CSV.  
This is how one can easily convert any desired PDF HSBC Bank Statement into an Excel sheet.
Conclusion
In conclusion, an HSBC bank statement is a vital financial document provided by HSBC, one of the world's largest and most renowned multinational banks. It offers a comprehensive summary of a customer's financial transactions within a specific period, usually on a monthly basis. These statements are essential for both individuals and businesses as they allow them to monitor their earnings, spending, and the total amount of money in their accounts.
HSBC's global presence and wide range of banking and financial services make its bank statements an essential tool for managing personal and business finances on a global scale. Whether it's retail banking, corporate services, or wealth management, HSBC bank statements serve as a crucial record of financial activity, aiding in budgeting, financial planning, and maintaining financial transparency.