HSBC Credit Card Review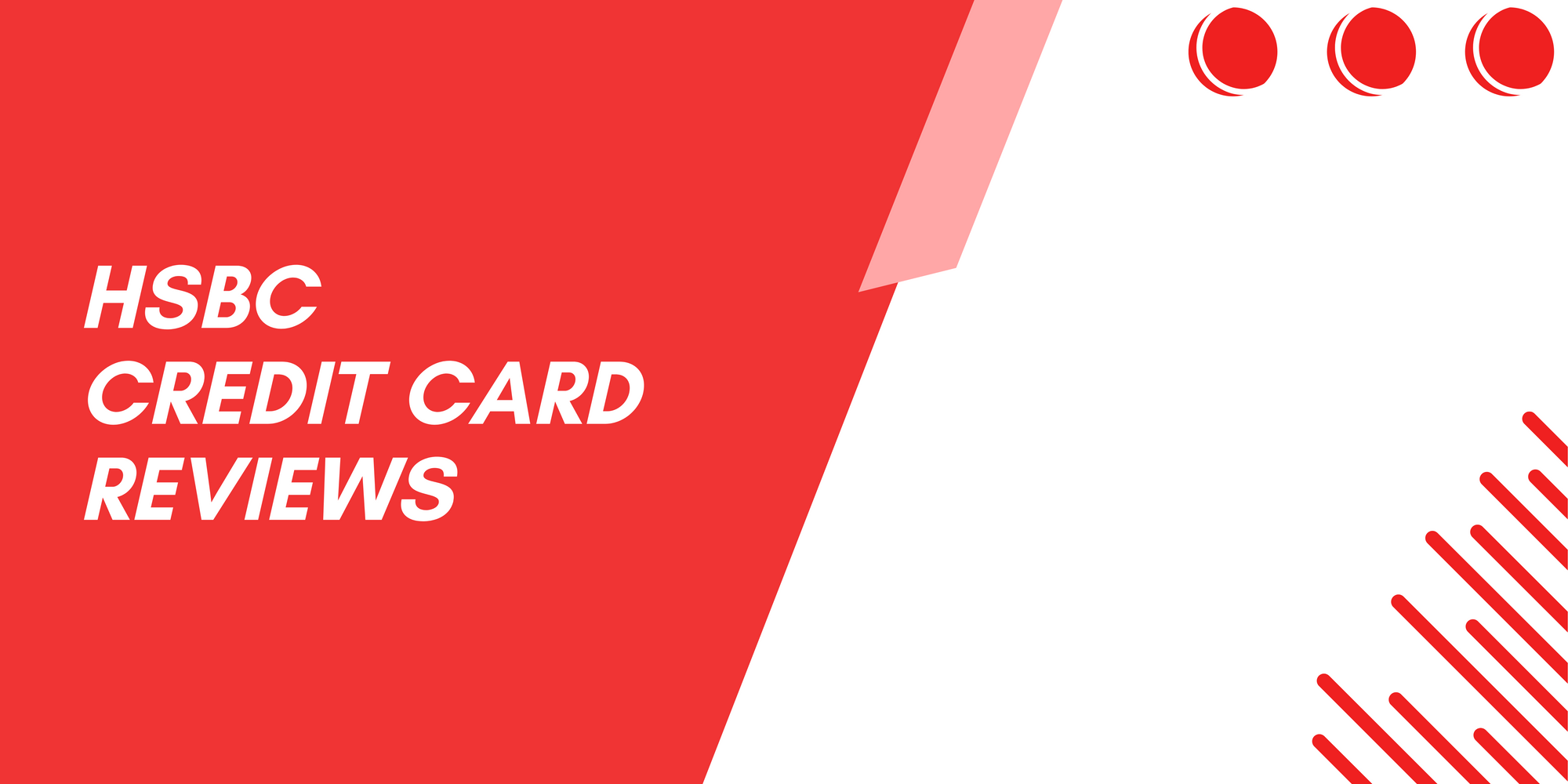 A credit card is a card, usually made of plastic or metal, provided by a bank or similar financial institution. It permits cardholders to borrow money to buy things or take out cash, but only up to a specific spending limit set by the issuer.
Credit cards are a convenient financial tool since they offer flexibility in managing expenses, can provide a means of building credit history, and often come with additional benefits.
On the other hand, it's crucial for cardholders to grasp the rules and requirements linked to their credit cards and to use them responsibly to prevent building up debt and incurring substantial interest fees.
Detail HSBC Credit Cards Review
HSBC (Hong Kong and Shanghai Banking Corporation) offers a range of credit cards with various features and benefits.
Some key points regarding HSBC credit cards are as follows:
1. Types of Credit Cards: HSBC typically offers a variety of credit card options to cater to different customer needs. These may include cashback cards, travel rewards cards, rewards cards, and premium or elite cards with exclusive benefits.
2. Credit Limits: The credit limit on an HSBC credit card varies depending on the specific card, the applicant's creditworthiness, and other factors. It signifies the highest sum of money that can be loaned or spent using the card.
3. Interest Rates: HSBC credit cards come with interest rates, usually stated as an Annual Percentage Rate (APR), and the exact rate can differ based on the specific card and the applicant's credit background.
4. Benefits: HSBC credit cards often provide rewards programs. Cardholders can earn points, cashback, or other rewards for their spending. These rewards can be of advantage to the cardholders when and if they redeem them for various purposes, such as travel, merchandise, or statement credits.
5. Annual Fees: Certain HSBC credit cards may come with yearly charges, whereas others may not. The card's features and advantages determine whether there are annual fees and their respective amounts.
6. Introductory Offers: HSBC often provides special offers to attract new cardholders, like offering 0% APR (interest) on balance transfers or purchases for an initial period. These promotions can be advantageous for saving money.
7. Security Features: HSBC credit cards typically include security features like fraud protection, purchase protection, and the ability to lock or freeze the card if it's lost or stolen.
8. Online Banking: HSBC provides online banking services that allow cardholders to manage their accounts, view statements, make payments, and access other banking services through the Internet or mobile apps.
9. Global Acceptance: HSBC credit cards are usually widely accepted both domestically and internationally, making them suitable for travel and everyday expenses.
10. Customer Support: HSBC typically offers customer support services to assist cardholders with inquiries, reporting lost or stolen cards, and addressing account issues.

It is crucial to note that the features and benefits of HSBC credit cards vary by region and might change over time.
Therefore, individuals interested in an HSBC credit card should visit the official HSBC website or contact their local HSBC branch for the most up-to-date information on available cards, terms, and conditions.
Additionally, prospective cardholders should carefully review the terms and fees associated with any HSBC credit card they are considering to ensure it aligns with their financial needs and preferences.
Conclusion
When reviewing an HSBC credit card or any credit card, aligning the card's features and benefits with your financial goals and spending habits is essential. Consider what matters most, whether earning rewards, minimizing fees, or accessing special perks, and choose a card that suits your needs.
Moreover, it's advisable to assess various card choices to identify the one that delivers the most favorable benefits for a particular circumstance.