Kotak Mahindra Bank Statement PDF to Excel Converter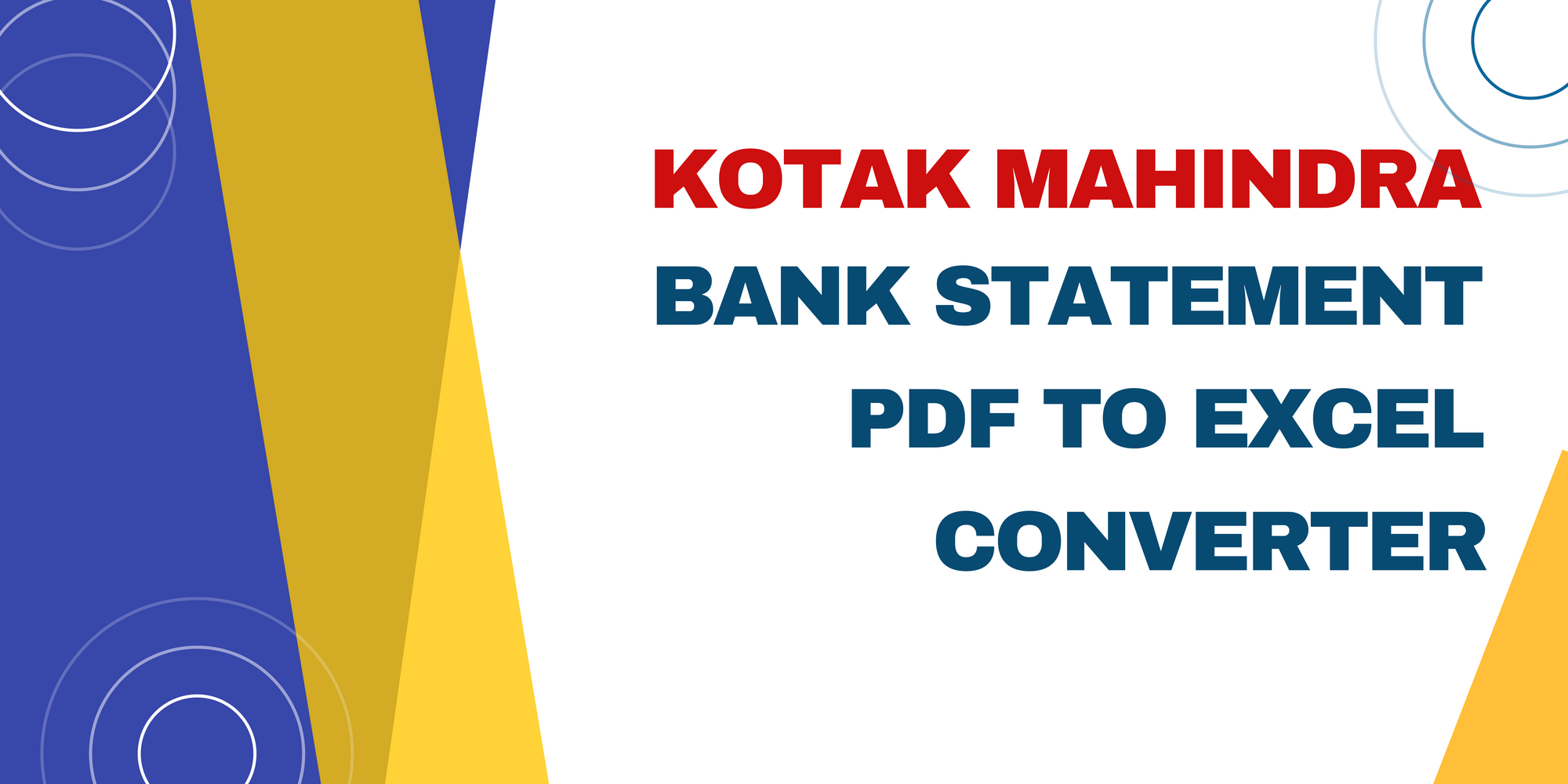 Kotak Mahindra Bank, whose founder was Uday Kotak, is an Indian bank based in Mumbai. It began in the 1990s, mainly providing car loans and investment banking services. Over time, it expanded its services abroad.

Today, it's the third-largest private bank in India by market value, following HDFC Bank and ICICI Bank.
Kotak Mahindra Bank Limited offers a comprehensive array of financial products and services tailored to meet the diverse needs of its customers. These services encompass a broad spectrum, including traditional banking offerings such as savings and current accounts, fixed and recurring deposits, as well as various loan types, including personal, home, and car loans. The bank also provides credit card services, wealth management solutions, and an array of insurance products.

In this article, we will show you how you can convert Kotak Mahindra Bank Statement to CSV with Convert My Bank Statement.
Kotak Mahindra Bank Statement PDF to Excel Converter
Step 1
Go to "convertmybankstatement.com" and Click on "Click here to convert a PDF"
Step 2
Browse the Kotak Mahindra bank statement PDF and click "Open".
Step 3
After the file is done loading, which might take a few seconds, Click on the "Convert" button to start the final converting process.
Step 4
Now the site shall preview the desired Excel sheet, then click on the "Download" button.
Step 5
Finally when the download is completed, simply open the Excel file.

Conclusion
Bank statements are critical financial documents that play a central role in managing personal and business finances.

An Excel file is a powerful tool that helps people see patterns and make sense of information. Therefore Excel is like a digital assistant that helps people work with numbers and data more efficiently, whether it's for tracking business trends or managing HR-related tasks which makes it efficient for one to convert their bank statement PDFs to Excel files.